Another one of my favorite color...yellow...besides the normal red and blue (ie. the colors of Optimus Prime). Still no hauls, so what better way to keep my blog running other than reviewing or sharing more old stuff... this time, presenting to you, Optimus Prime's faithful companion : Bumblebee!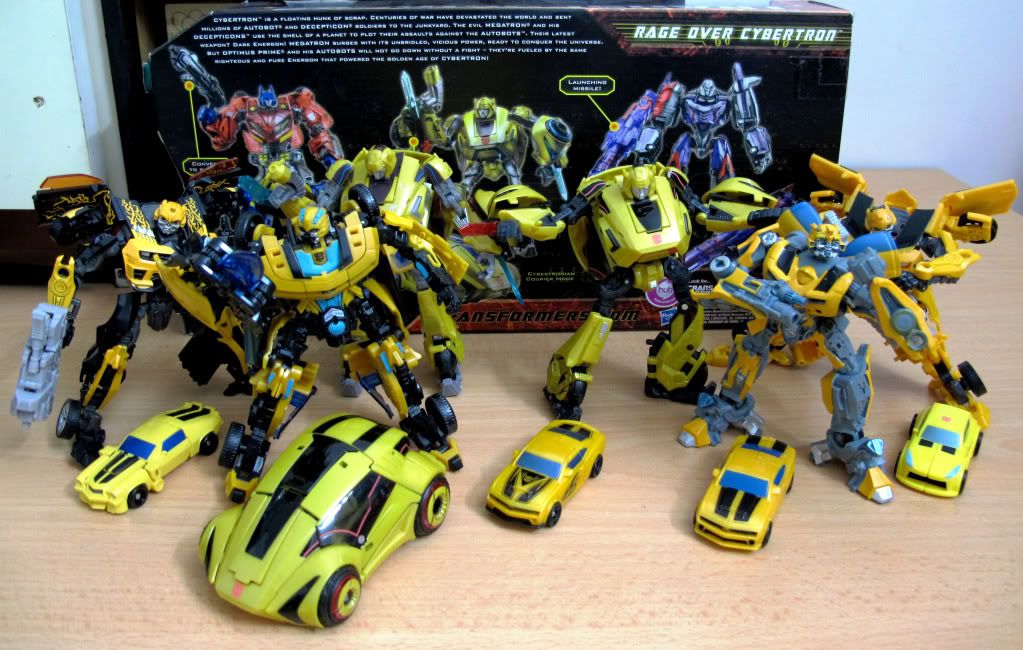 Let's see who do we have here? Bumblebees!!! (from left, standing : DOTM Cyberfire BB, TFTM Allsparks BB, TRU ROC BB, TF Gen BB, TFTM Replica BB, DOTM BB accompanied by legend class BBs)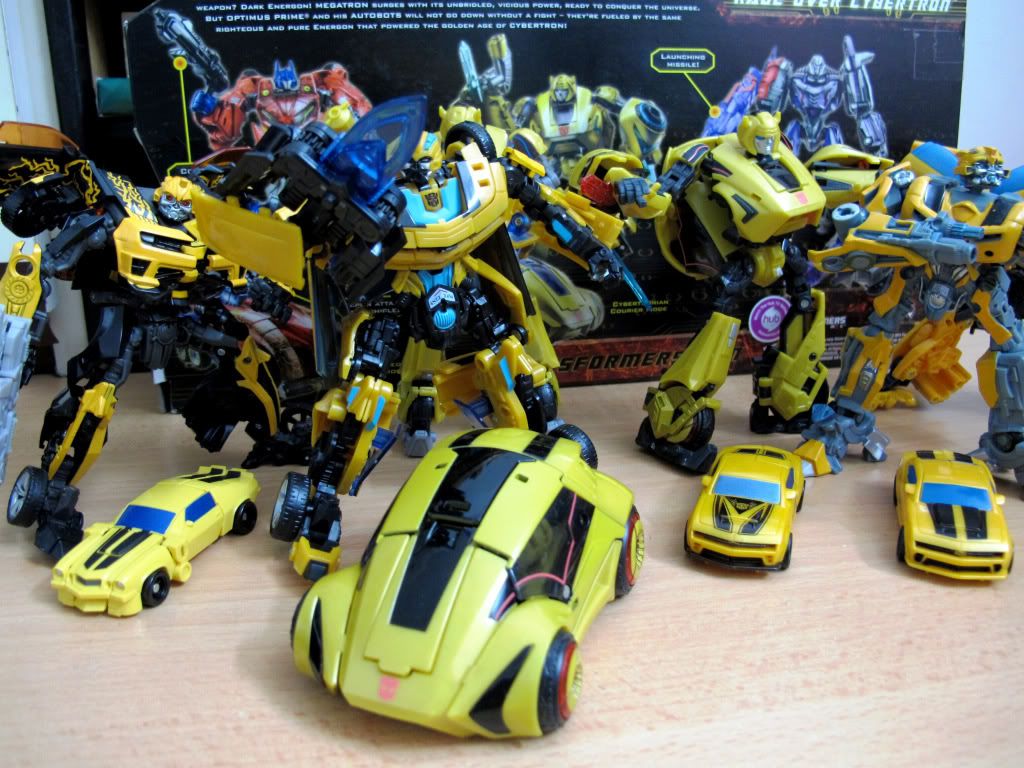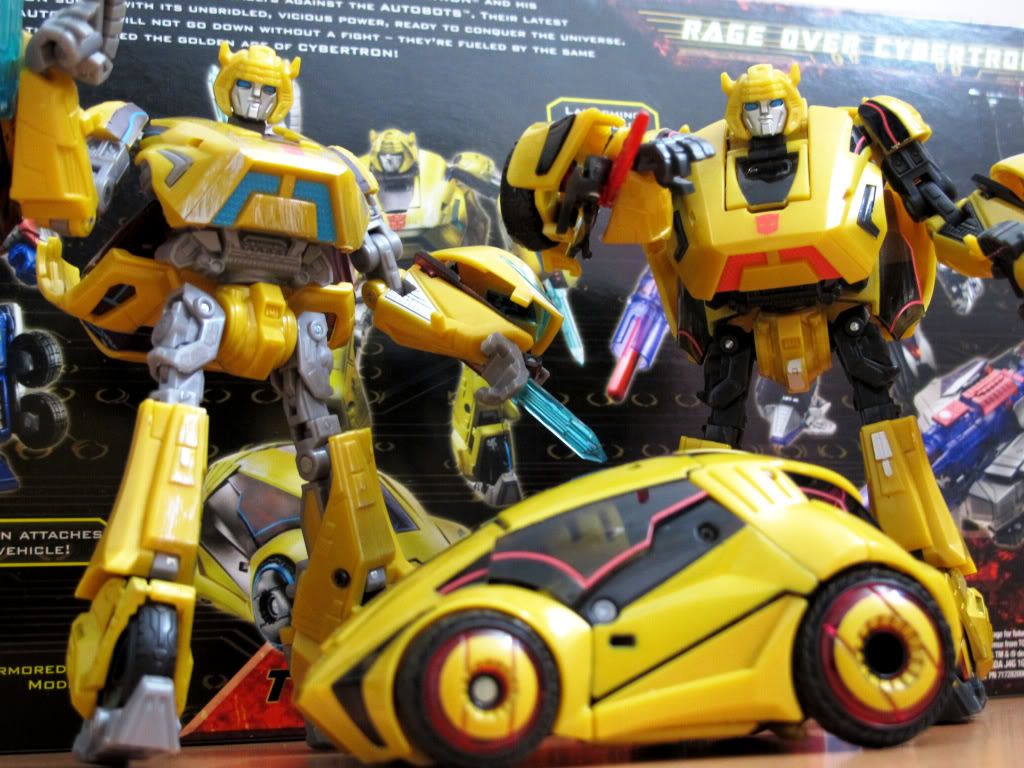 TF Generation Bumblebees (TRU Rage Over Cybertron Bumblebee and 2 TF Gen Cybertronian Bumblebees)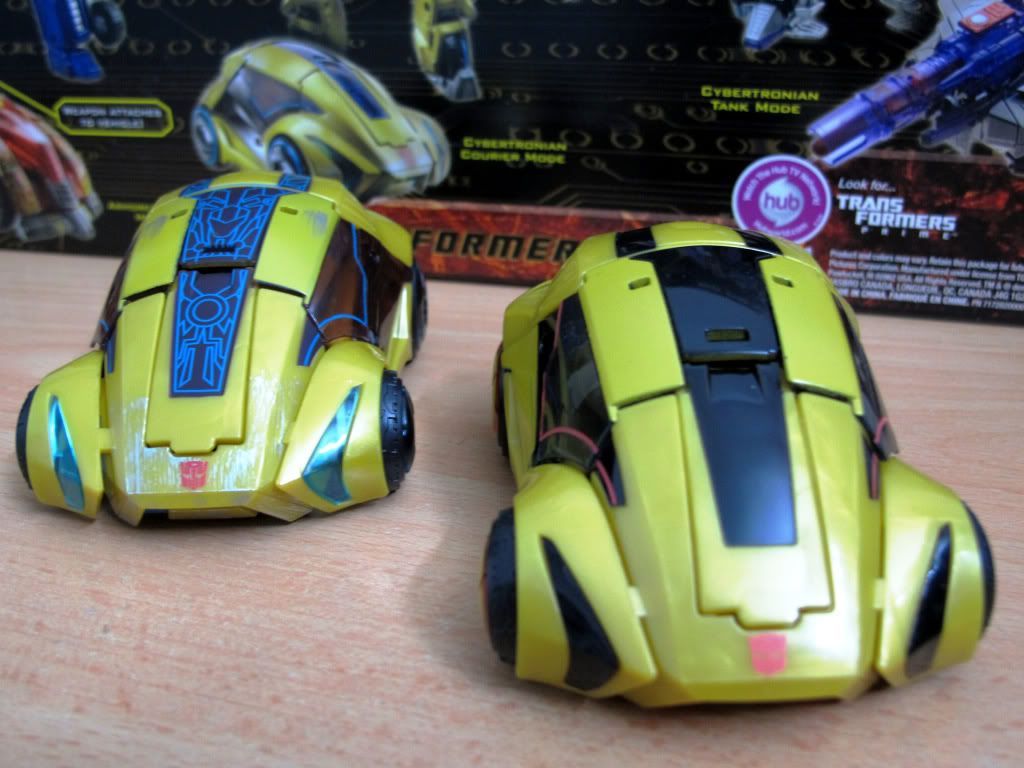 TF Gen Bumblebees in car mode...ROC version looks nicer right?
DOTM BBs posing for the camera...say cheese...